Squishmallows Reviews: Pre-Buy Full Guide(2023)
What kind of brand is Squishmallows?
Squishmallows have gone viral and sold hundreds of millions every year since 2020. What are squishmallows exactly?
Designed by Sunny Cho from KellToys, Squishmallows are actually plush toys that are favored worldwide by a wide range of different ages. They are egg-shaped fruits or stuffed animals in different sizes and colors with round bodies and no hands or legs.
Squishmallows are well known for being extremely comfortable for cuddling and hugging for the use of super soft and stretchy fabric. Sometimes they come as collab products that bring the most famous and classic figures we are familiar with in the forms of the egg-shaped Squishmallow. There are also limited editions that come with limited numbers and are exclusive to regions or certain stores, making the plush toys collectible so many people would buy bunch of them to collect the whole set. 
Product features of Squishmallows
Squishmallows are popular partly due to the successful commercial marketing during the Pandemic time, but greatly still depends on its solid great product quality and cultural properties.
Background story
What's special about the squishmallows is that they all come with their own background story and name. The first set of Squishmallows was released in 2017, with 8 different characters inside the collection: Cam the Cat, Wendy the Frog, Fcharacters inside the collection the Fox, Hans the Hedgehog, Piper and Puff the Penguins, and Hoow and Holly the Owls. KellyToys emphasize their products' marketing, besides the great product quality, they also focus on telling good stories. 
Softness
Squishmallows are so soft to cuddle and hug. The fabric of polyester fibers and ultrasoft spandex feels so smooth and Oh yeah! The design seems so simple, but they are just so ergonomically suitable for hugging. The top-tier level softness provides a more squishy and cozier touch.
Squishmallows themes
One of the biggest advantages of Squishmallows is that it is so popular that even celebs are its fans, and large IPs are willing to collab with it. The successful themes are animal Squishmallows, fruit Squishmallows, and Disney Squishmallows. The most popular ones are gotta be the limited edition brands, Disney / Marvel characters or specific animals including the Axolotl and Turtle squishmallows.
That's the charm of Squishmallows because the limited edition gives it exclusiveness so people would go crazier to get the plush toy they want.
How many types of Squishmallows are there?
At the time this article is edited, there are over 1000 Squishmallows unique characters. It is clear that most people won't be able to complete the collection. Yet the trend will still drive people to buy quite a lot of those Squishmallows. There are also many models that have stopped manufacturing, which makes them more expensive to buy on second-tier markets like eBay.
Where to buy Squishmallows ?
In 2017, when the first set of Squishmallows was out, they were fairly tricky to find and were only really sold in amusement parks or specialist shops. Later in 2019, the founder decided to sell those plush toys in more shops. Nowadays, you can buy Squishmallows in retail stores. Besides that, below are some ways you can purchase online.
Amazon
Target
Walmart
Walgreens
Costco
Why are Squishmallows so expensive
Although different people have different values, it is still an undeniable fact that Squishmallows aren't cheap at all, so you may consider thoroughly before you click that button and think is it really worth it? The marketing of Squishmallows is pretty enticing. And don't even mention how expensive the product of the limited editions and the stopped-manufacturing products are.
Are there any alternatives to Squishmallows?
Definitely! There are several alternative brands that are cheaper while providing very similar products of excellent quality. Among them, PlushThis is the one that is worth the recommendation.
As an evergreen brand in the stuffed animal market, PlushThis never get outdated, instead, PlushThis has the most innovative AI creation plush toys of all styles. PlushThis has its own factory, so it has very sophisticated and experienced crafting of stuffed animals. Stuffed animals from PlushThis are soft and smooth, designed perfectly for hugging and cuddling. In addition, the sales mode of PlushThis is "2C", which means "To Customers", all products and prices directly facing the customers, not only reducing the cost and lower the price but also making the whole shopping experience more convenient. I can bet that PlushThis is one of the best independent stuffed animal brands. 
What do consumers say about Squishmallow?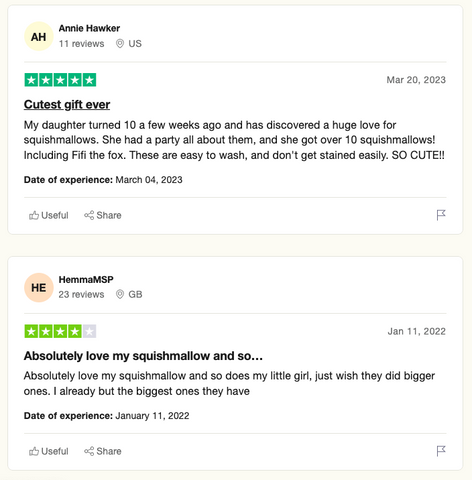 Most of the consumers who bought Squishmallows already are satisfied with the quality of the products. And most of the parents who left comments for their children state their satisfaction as well. However, there are some complaints about the sizes and the prices. At least it proves that the quality of Squishmallows is indeed very good.
How to clean Squishmallows
Since there aren't special materials or fabrics used in Squishmallows, you can wash your Squishmallow just like how you wash stuffed animals normally. Please keep in mind that weighted stuffed animals should be treated more carefully since the particles stuffed inside might leak if not treated properly.
The 5 most popular Squishmallows
Below are 5 best Squishmallows that we reviewed and think might be the best and the most popular Squishmallows in 2023.
SINCLAIR THE AVOCADO TOAST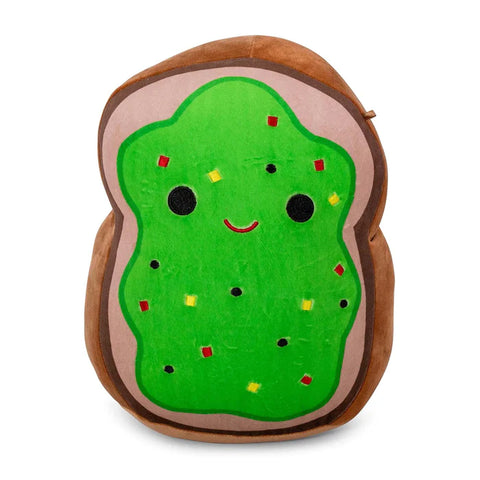 KAMILI THE DEEP SEA PIG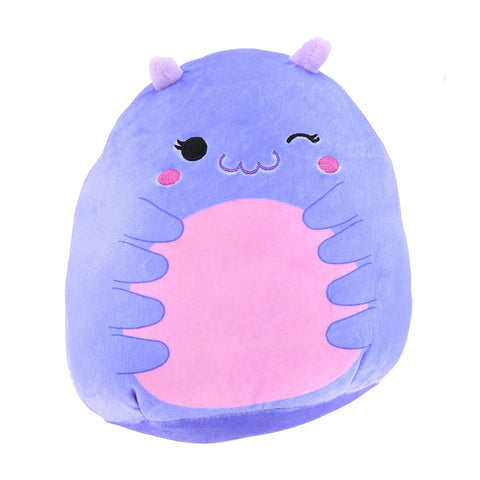 DUMBO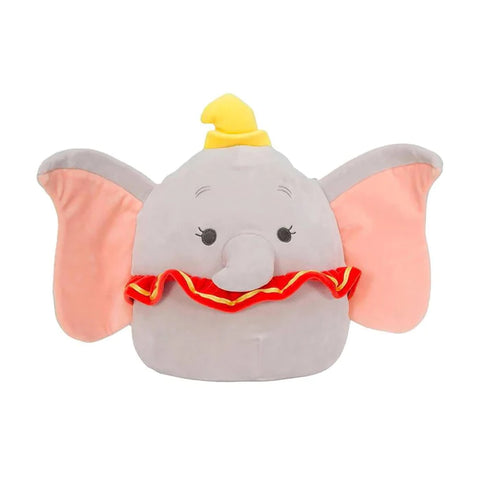 TEX THE TACO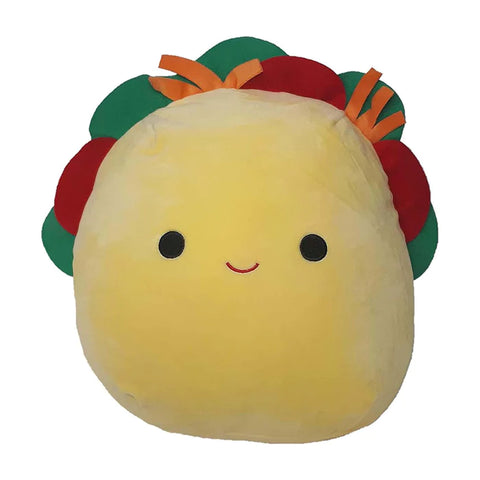 JACKIE THE PURPLE TULIP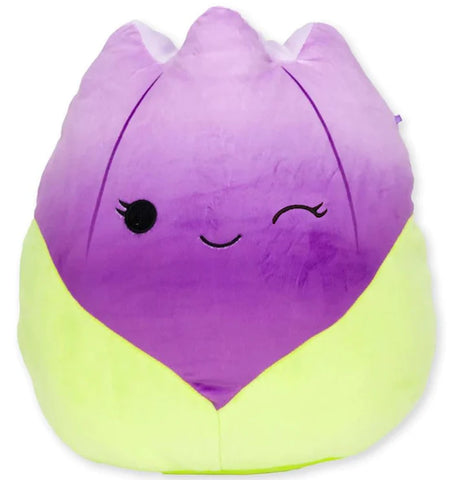 You may also like:
Summary
All in all, the article leads you into the world of Squishmallows. Those Squiahmallows are indeed one the best stuffed animals on the market. However, the pricing and exclusiveness will affect people's choice to some degree. So when it turns to purchasing, Squishmallows might not be the best choice. Maybe you can consider PlushThis. We also have similar cute plushies that are super soft as well!
Reference
https://www.bbc.co.uk/newsround/66173748
https://realmumreview.com/best-squishmallows-in-all-themes-and-sizes/
https://www.toynk.com/blogs/news/where-to-buy-squishmallows